All the Old Knives
All the Old Knives is a live thriller or drama play of a novel by Olen Steinhauer.
The writer Steinhauer and the director Janus MetzThe were working on the script. The cast includes Chris Pine, Thandiwe Newton, Laurence Fishburne, and Johnathan Pryce.
Pine plays the role of Henry Pelham. And Thandiwe plays Celia Harrison. Both are Central Intelligence Agents. All the Old Knives is a modern-day spy thriller.
A plane was under the attack of a hijacker, and the CIA agents try to figure a way out of the dangerous situation. In the end, the mission fails, and all the people die on the flight, including the attackers and the hostages.
Vick Wallinger (Laurence Fishburne), CIA superior, believes that one of the CIA agents is Aa mole, who gave inner information to the attackers.
Several years after the incident, Henry got a task to interview the CIA team that took part in the hijack case to find the mole.
During the interviews, Henry comes across Celia, an ex-lover. During the interview, what secrets will come out?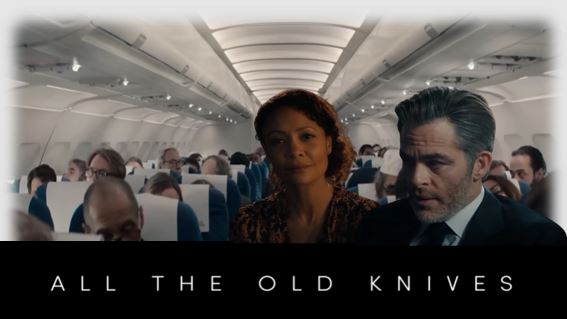 MORE ABOUT THE STORYLINE
All the Old Knives revolves around Henry and Celia's conversation, reminiscing the past. The movie is about a parallel time and goes back and forth in time during a chat between the leads.
The leads meet in a restaurant and spend the afternoon and evening together, talking about the past events and the couple's previous relationship in Vienna.
Celia left the agency abruptly after the hijack incident, moved on from the relationship with Henry, got married, and had kids.
While Henry never moved on from the relationship and still had a longing for Celia. Celia wants to leave the past behind and cut all ties with the CIA.
The film is attention-grabbing but has its weak points. The film finishes with a surprising ending, leaving the audience thinking about it.
The lead and supporting actors understood the characters and played the roles wholeheartedly, leaving no regrets.
Watch the Movie Online @ https://moviethirst.com
By: Bahaar Abdullah