STOP CHILD ABUSE
STOP CHILD ABUSE – ROLE OF PARENTS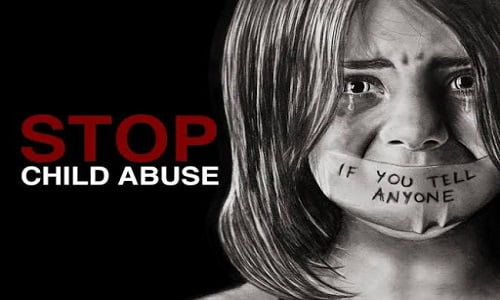 Parents should know that nothing is more important than their child's mental and physical health, also the person who is committing this shameful act must be punished.
Sometimes parents neglect their children, I'm talking about someone who is a close friend or a family member. This makes it a curse for the child.
SOME IMPORTANT THINGS TO DO:
· NEVER allow your children to have male friends who are older than them.
· Always look after your child when he/she is studying with a male teacher alone.
· Don't force your child to meet that special individual, about whom your child is complaining or feels fear.
· Make a friendly environment at home so that he may feel free to talk about anything.
· Tell your child about all sexual things at an appropriate age because if today you are not talking about this, then society will tell them in a bad way.
· Tell your child that their private parts should not be exposed before anyone, also tell them if anyone tries to touch them they must resist.
· Look at your internet history to see what your child is trying to see and know.
Childhood is the most blissful time of one's life. We have to secure our children's childhood. As parents, we should know our role and as responsible citizens, we must ensure the safety of each child.
Raise them in a way so they know to say NO to every shameful action.
Give them safe living space.
By: Hamna Ghufran